Signum — An iconset as timeless as Futura in a versatile style that can harmonize with various design aesthetics. A great fit for your next project!
Food
Text
Object
Design
Mark
Media
Connect
Device
Business
People
Shop
Transit
Weather
Game
Square
Circle
Letter
…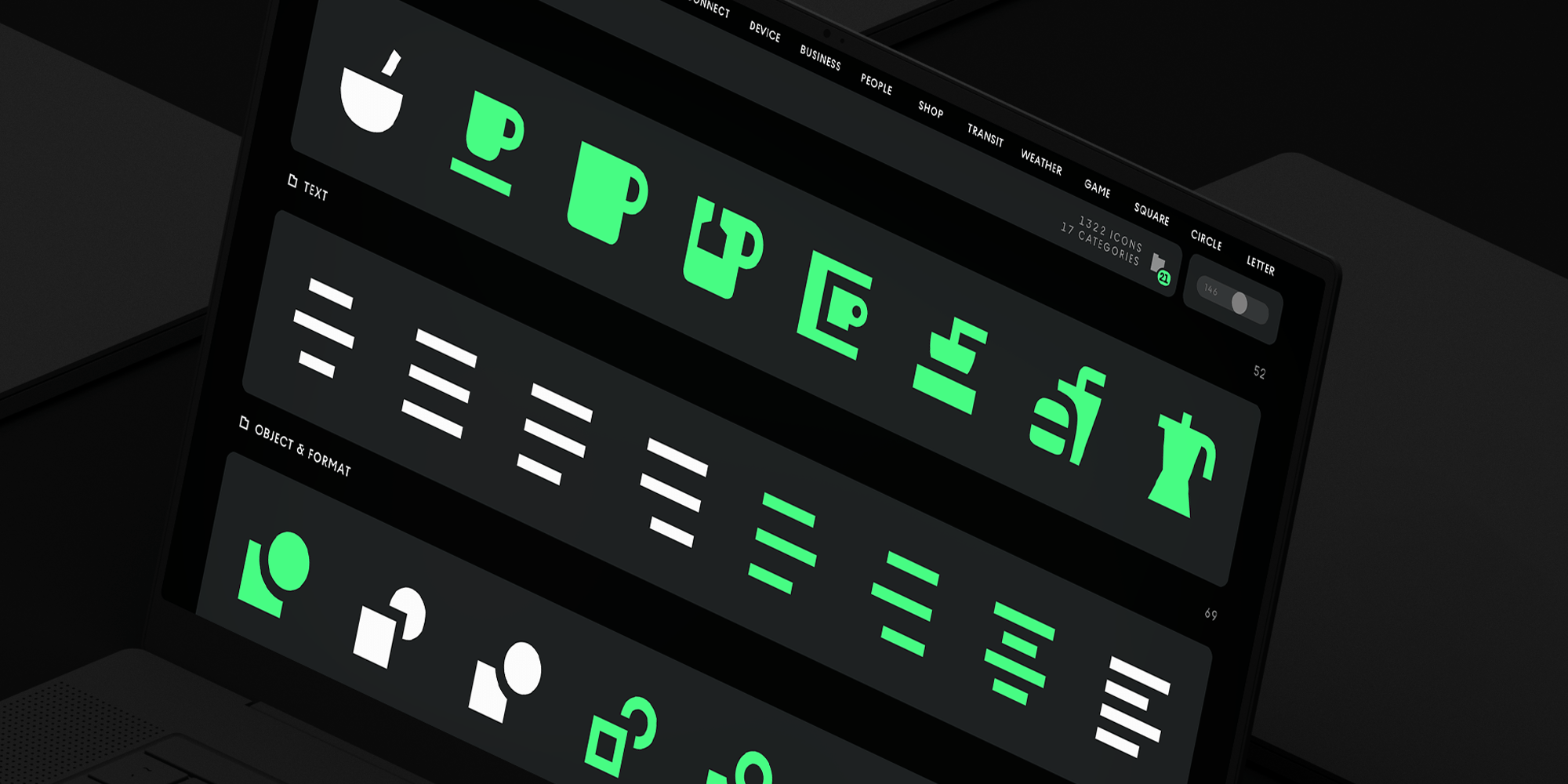 Browse 1300+ icons across 17 categories — Whether you need icons for user interfaces, e-commerce, social media, or any other design application, Signum has you covered. Each category boasts a comprehensive selection of icons, giving you the freedom to find the perfect visual representation for your project.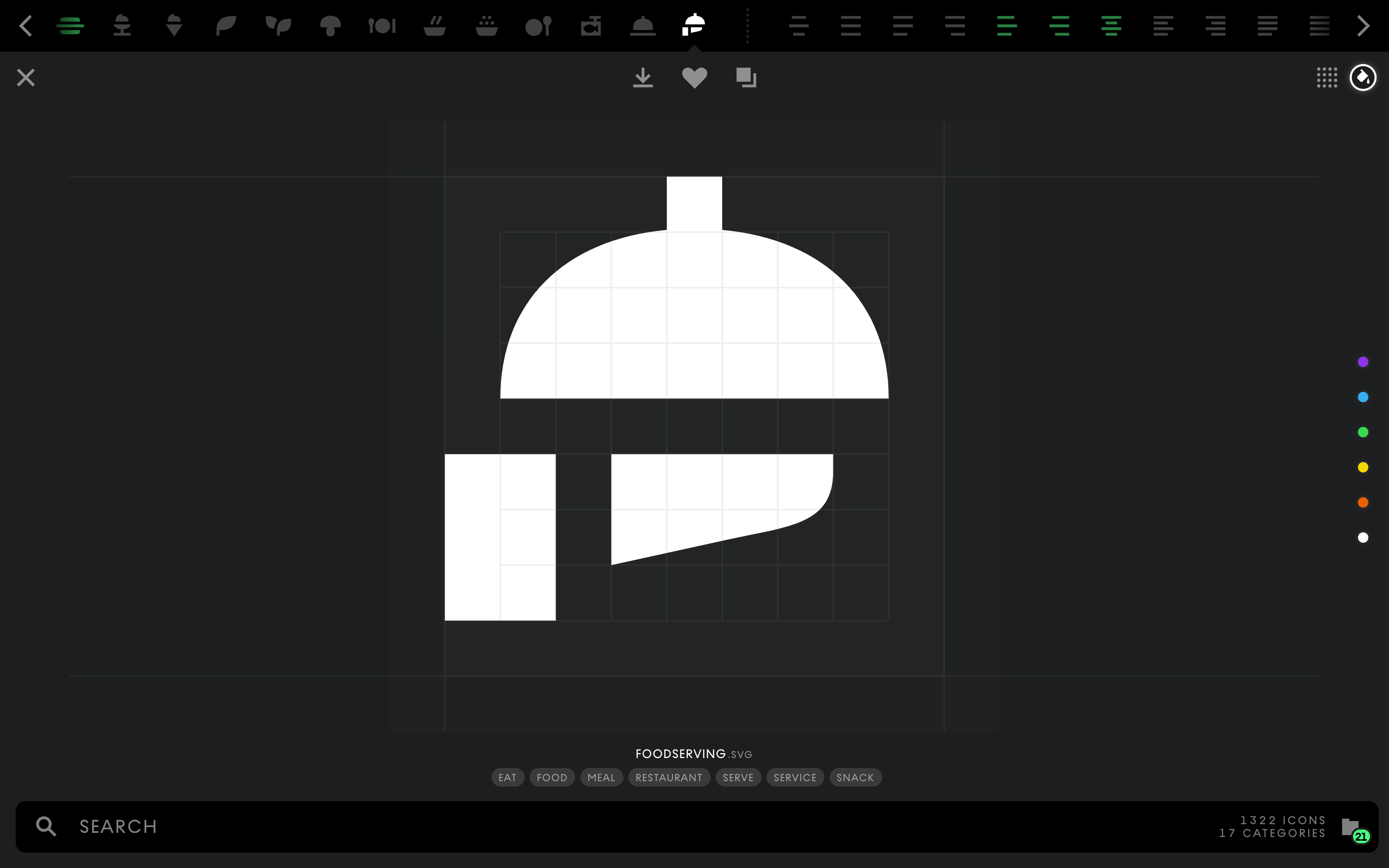 At the core of Signum's design philosophy is simplicity and clarity. Each icon is meticulously crafted on a 7x7 grid, ensuring a consistent and visually pleasing appearance. To further enhance visual appeal, optical corrections are applied as needed.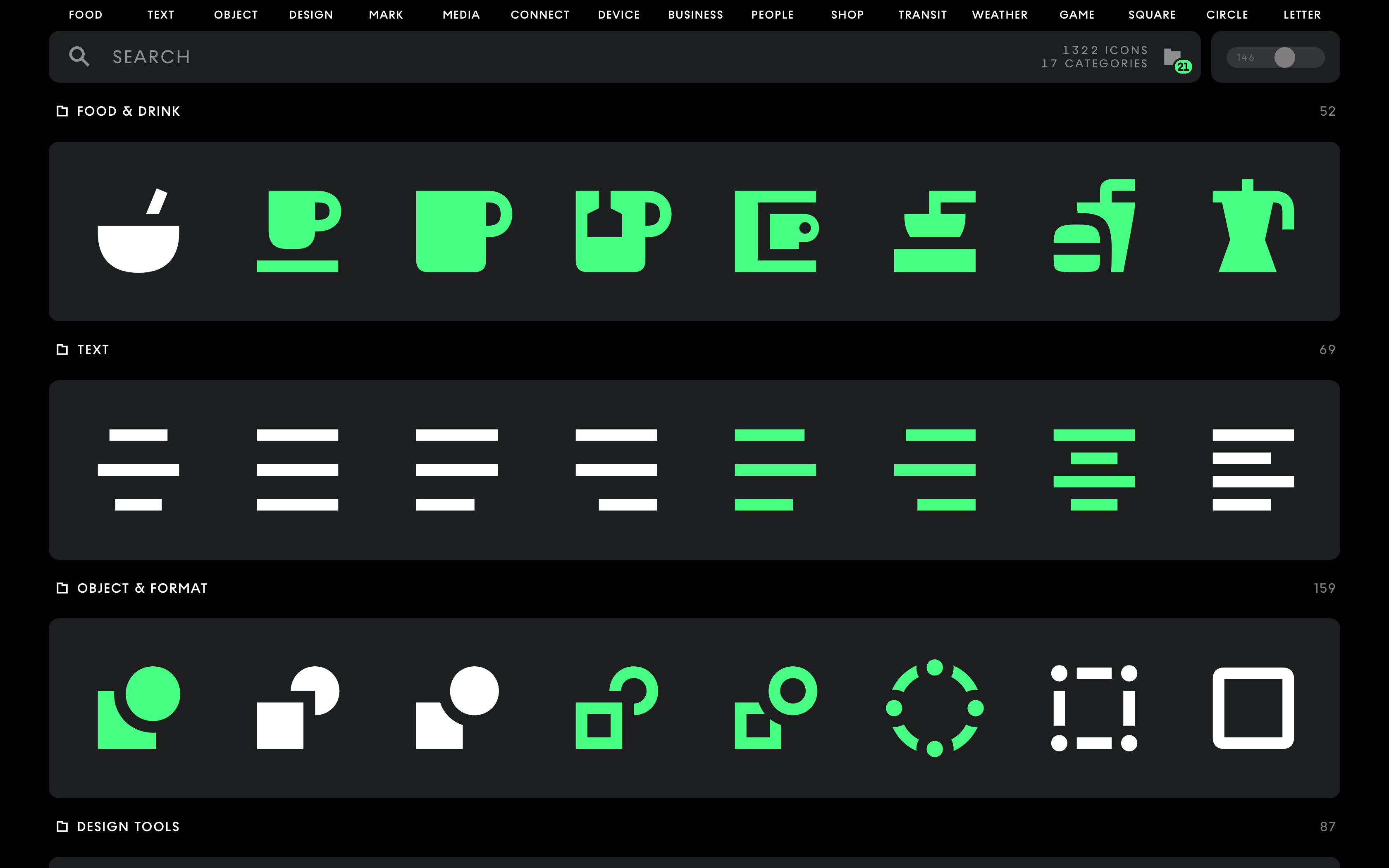 A living iconset — with regular updates and ongoing support. As design trends evolve, new icons will be added to the collection, ensuring you have access to the latest visual elements.